A couple of months back, I suddenly missed the feeling of the warm sun shining upon my skin, walking along a shore and having the cool breeze blowing on my face. I was also longing for a spot of reading under a tree or on a hammock, and to marvel at God's most wondrous of natural creations. As my luck would have it, my best friend, Patricia Katinka, asked me to go on an exploration excursion around a few islands just south-east of Bali: Nusa Penida, Nusa Lembongan, and Nusa Ceningan. Of course, I immediately said yes.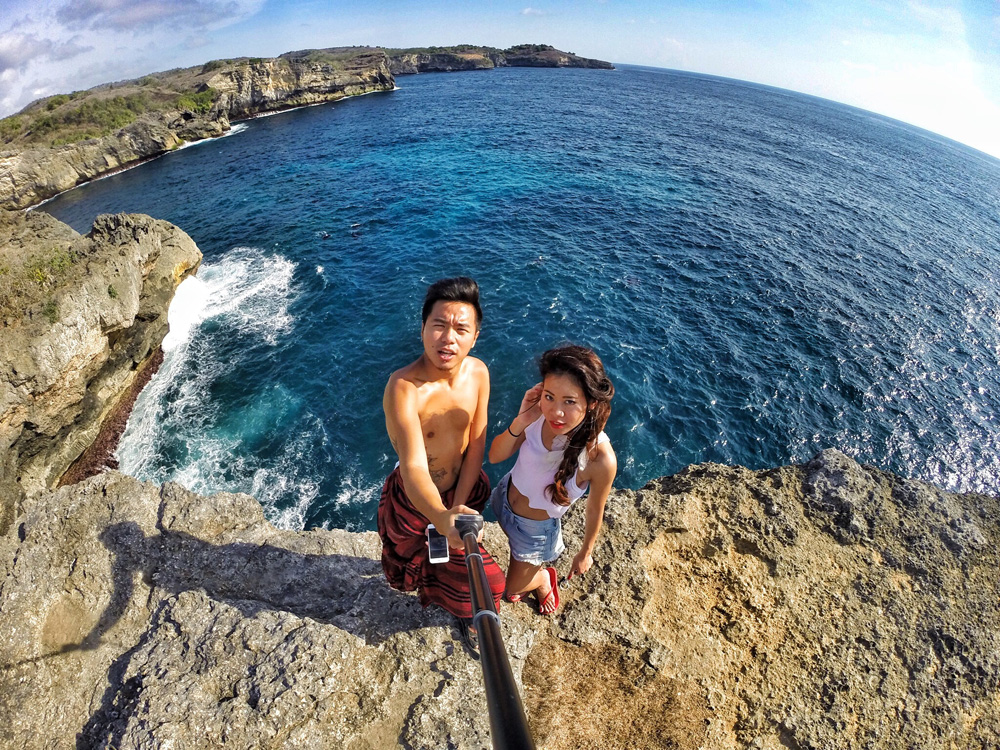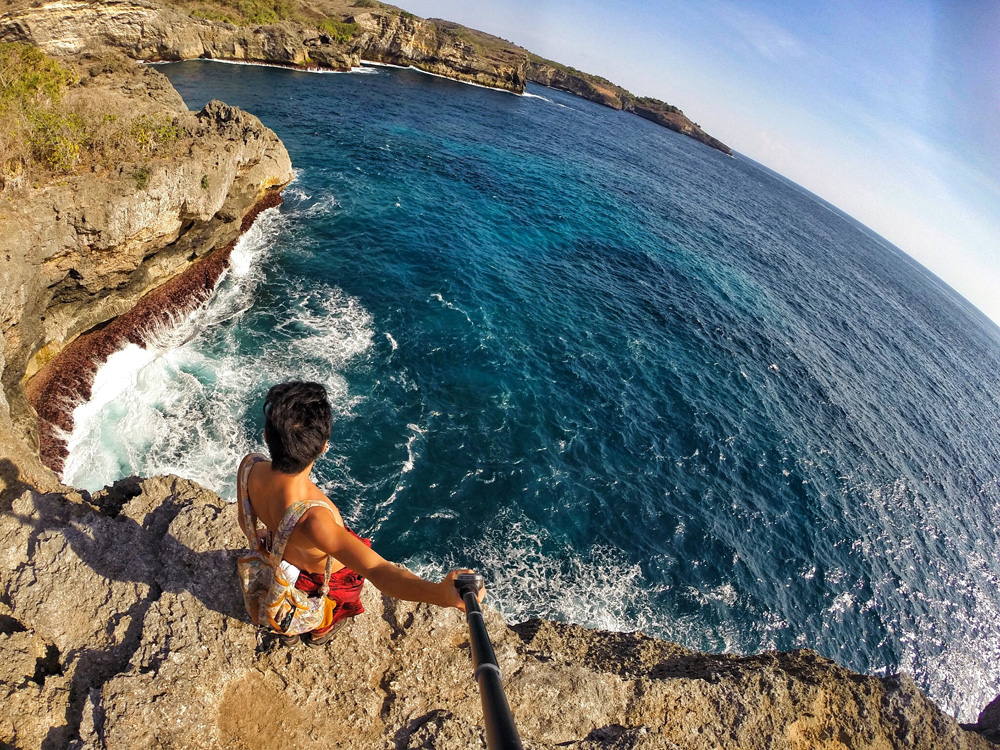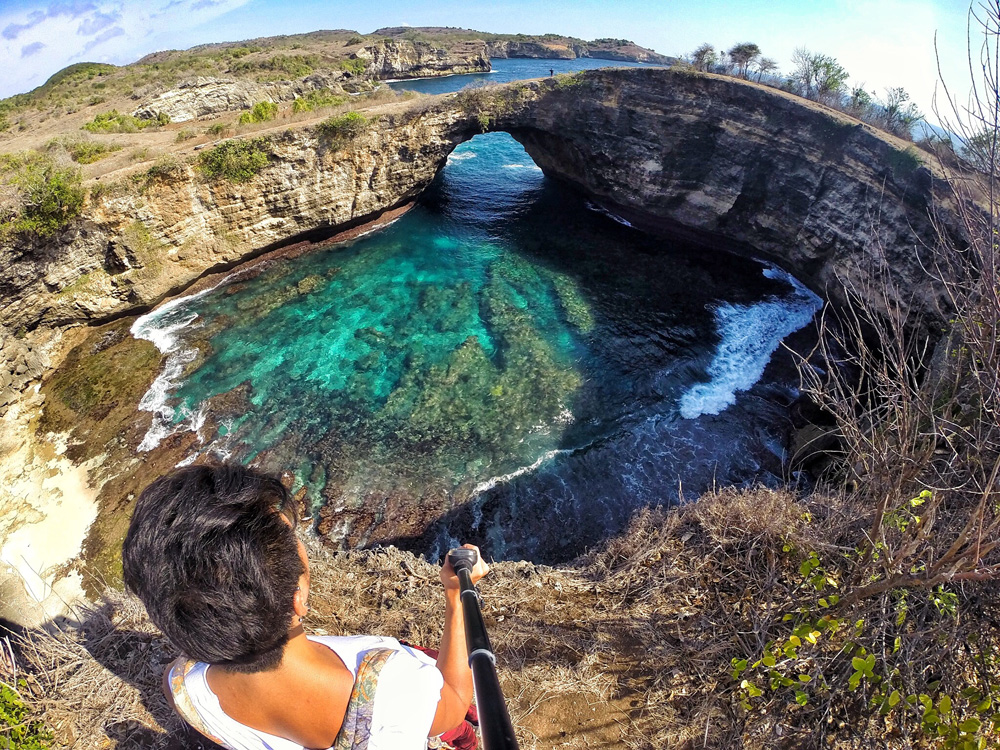 Nusa Penida - Pasir Uug
A generally dry island with a chalky soil texture, I found Nusa Penida to be a bit too warm, but its beauty won me over. After an hour's worth of a scooter ride, a mesmerising view magically appears in the background from the edge of a cliff. I instantly fell in love with the panorama. Just sit down here, and put your feet up for a chilled-out blissful time. Look downwards towards the ocean and you can see the waves crashing upon the face of the cliff.
I saw a manta ray when I glanced down from the top - it was such an amazing sight. You could also have a swim with the manta rays while you're here, at Manta Point. This is where the flat-shaped fishes gather to look for their sustenance, which are planktons. Nusa Penida is also renowned for its underwater scenery. It has a diverse range of tropical fishes and coral reefs.
Pantai Kelingking or Kelingking Secret Point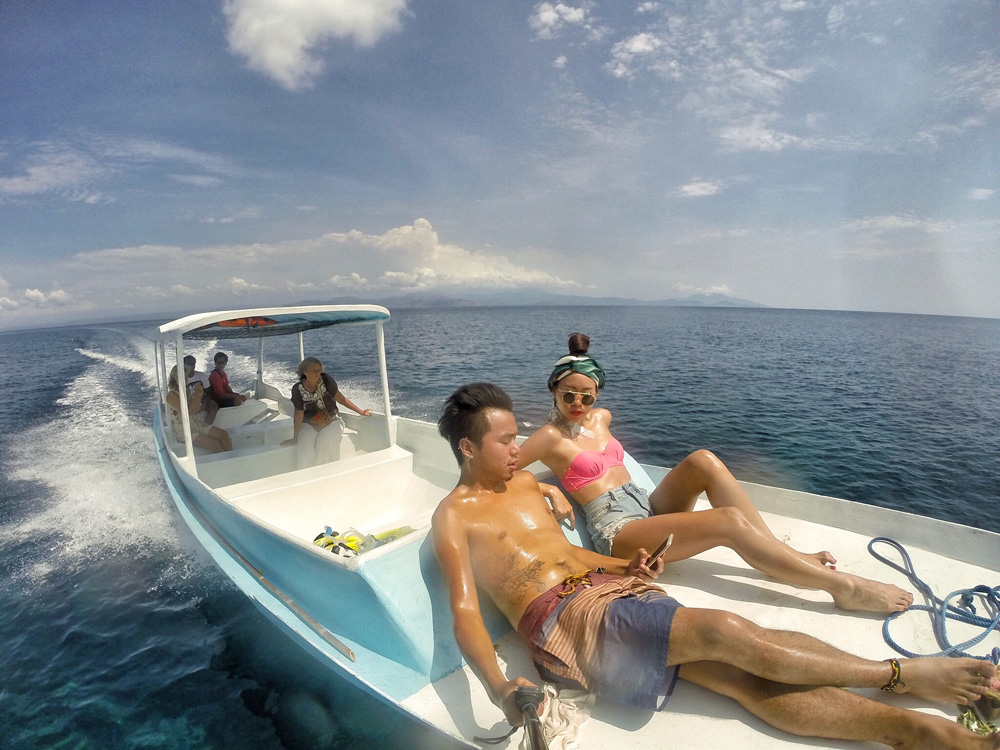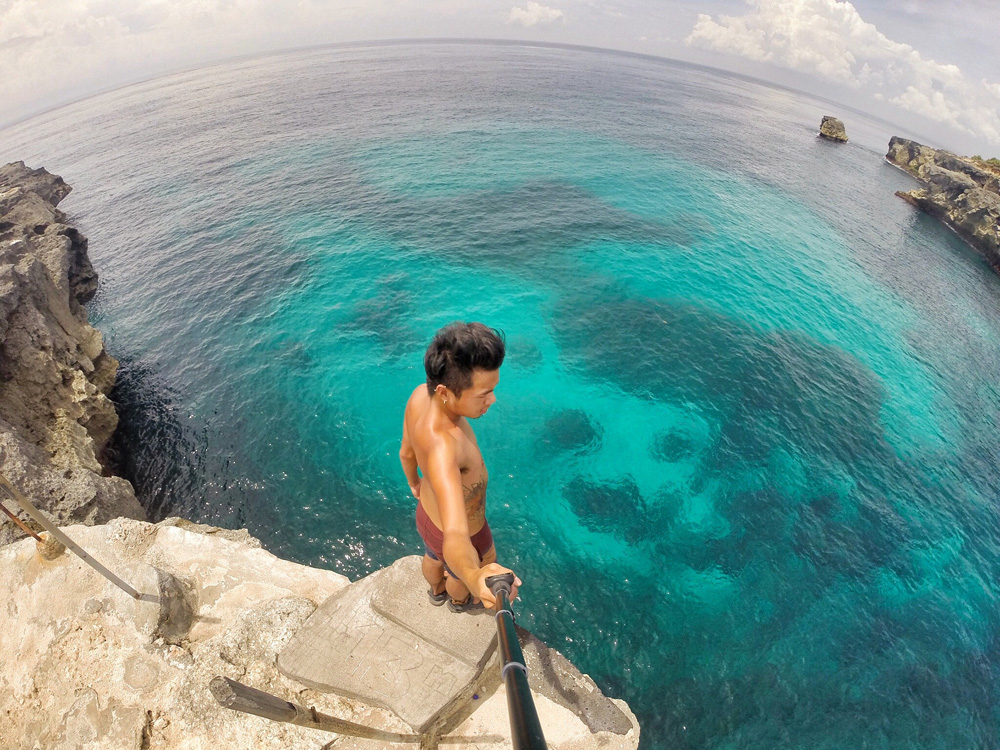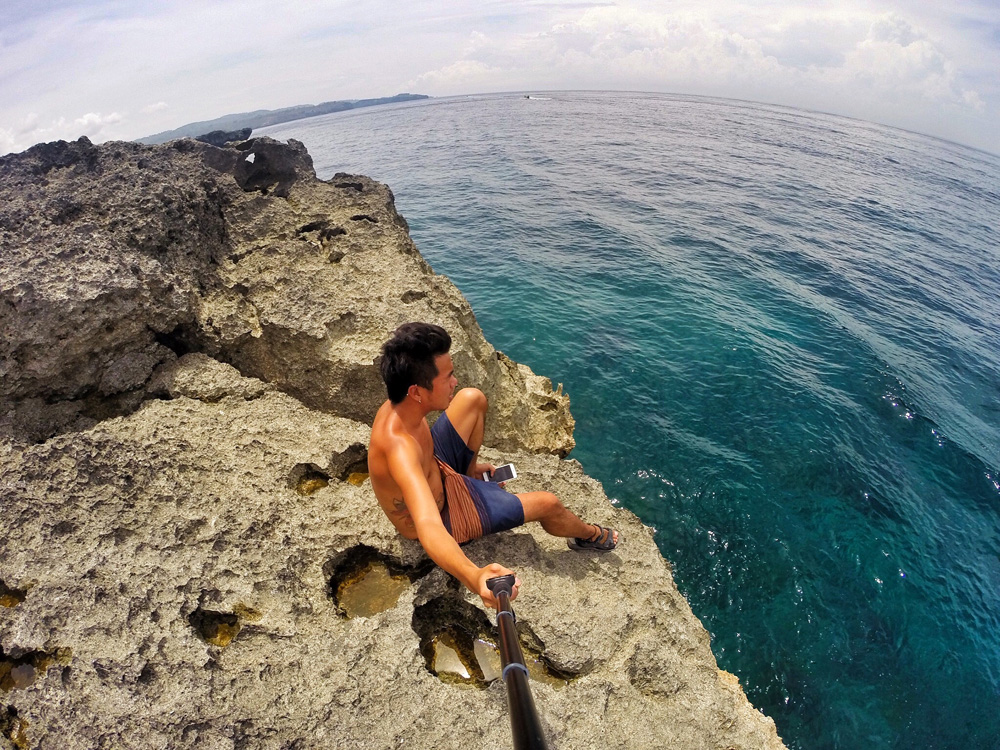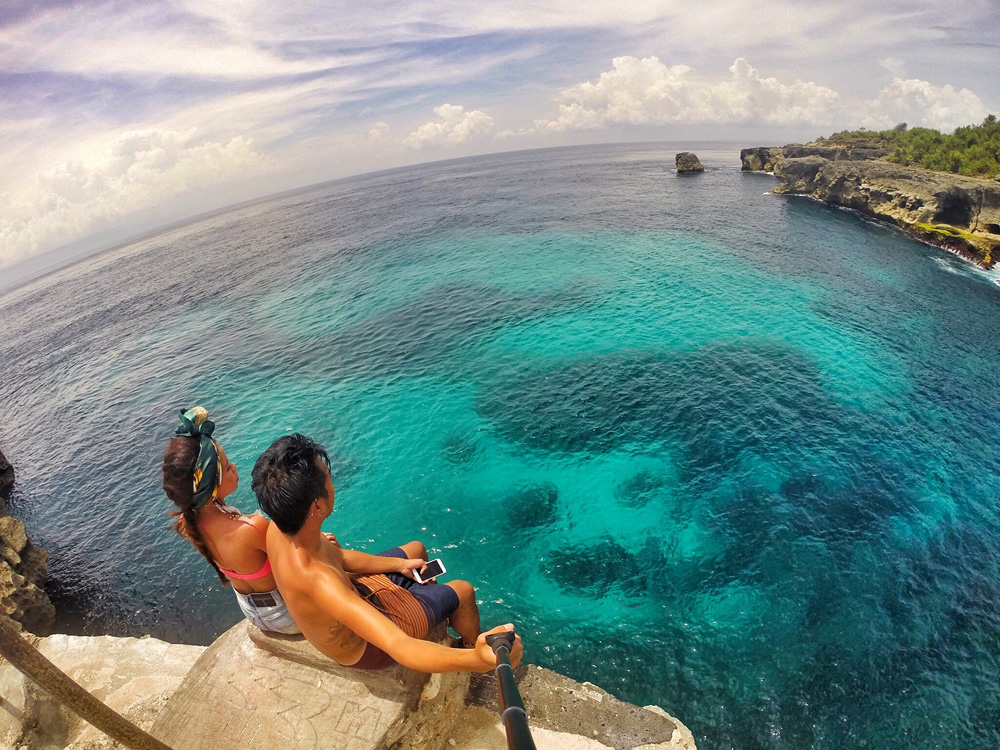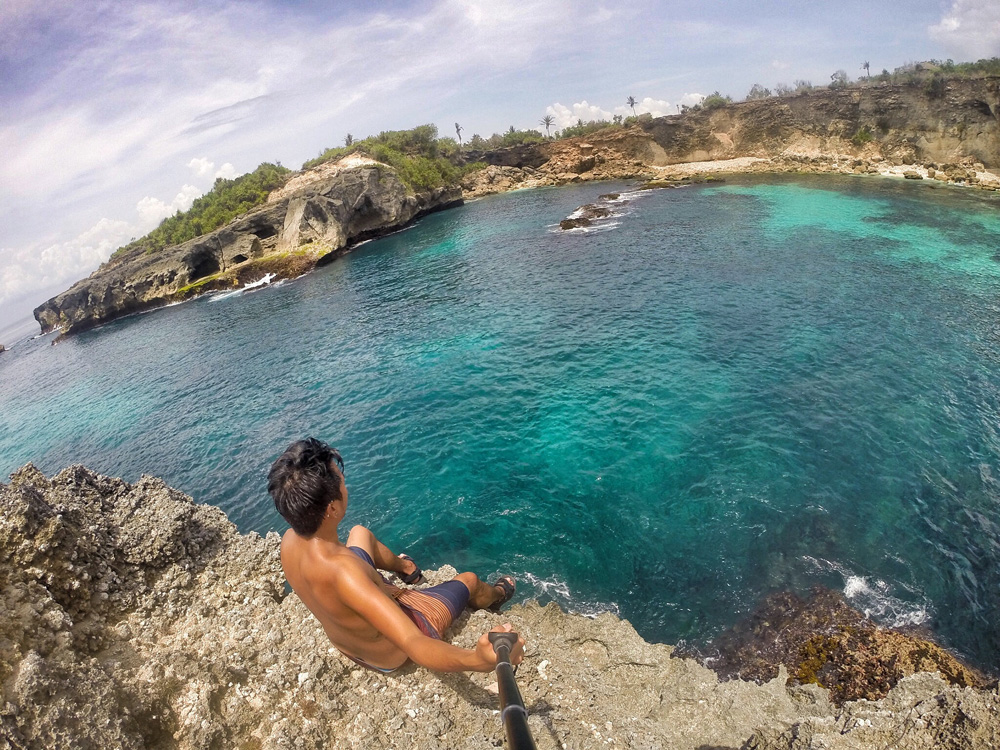 Blue Lagoon Cliff Jump
The Blue Lagoon is located on the western tip of the tiny island of Nusa Ceningan, which itself is connected to Nusa Lembongan courtesy of a wooden suspension bridge.
Back in the day, you could actually jump off this cliff and plunge straight into the ocean. However, after a few tragic accidents – some ended up being dragged by strong currents – cliff-jumping is now prohibited. There is no ladder or rope in sight anymore, thus cliff-jumping enthusiasts are required to fight the strong currents and climb up the steep and jagged cliff. As a fan of cliff-jumping, I did it anyways, and despite the dangers that come with it, I'm glad I did.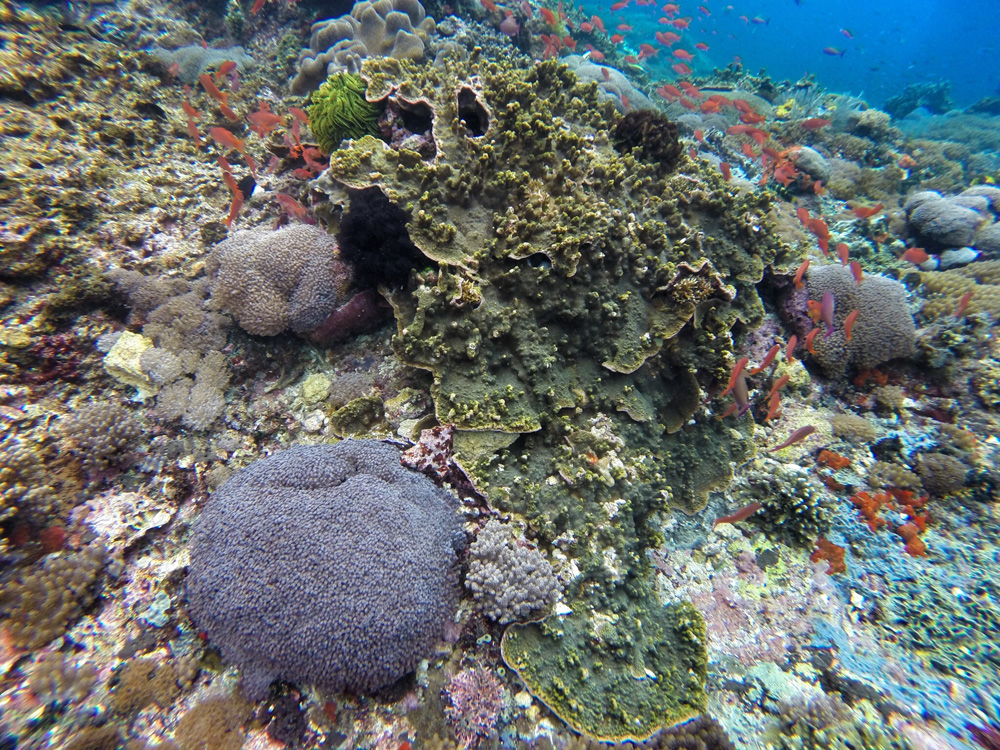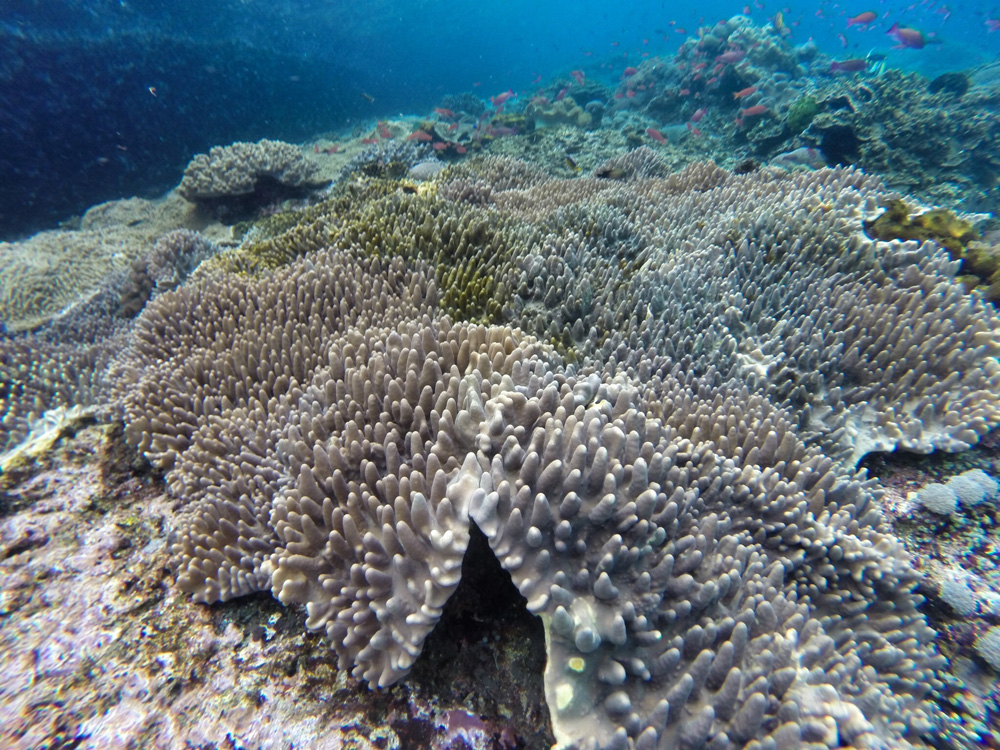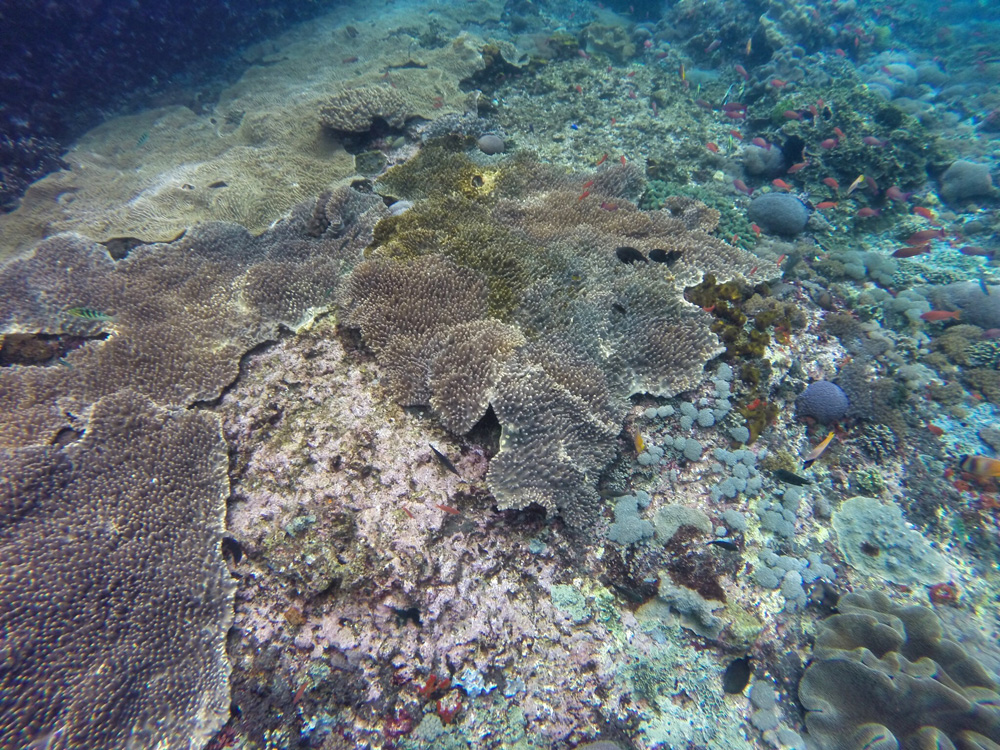 Ceningan Wall (Diving/Snorkelling Site)
Ceningan Wall is a delight to experience, with countless of nudibranchs, shrimps, octopi, and a myriad of reef fishes in every direction that you look. You can also find some of the biggest Emperor Angelfishes known to mankind. Trust me when I say that this is a must-visit place. You won't regret it.

Nusa Lembongan
Compared to its counterparts, there are actually so many things to do and see in Nusa Lembongan.

Devil's Tears
One of the best places to watch a sunset – I love the feeling that you get when you feast your eyes at the sun setting. The day I went, the sky and the clouds were colour red pink and orange-ish. Beautiful and soothing to the bones.
Mangrove Forest
You are able to rent out a boat or a kayak here, where you can bask in the serene mangroves and the soundless propulsion of the long pole. It provides a very tranquil and relaxing experience. If you're fond of kayaking and have some spare time on your hands, it's definitely worth trying out.
Seaweed Farming
The seaweed farmers will be able to teach you on how to plant and harvest seaweed here. It's a fun activity that I would recommend you having a go at, especially if you're curious and open to try new and exciting things.
Overall: I'm in love with the view here, its a fantastic place to sit up, put up your feet and relax, perfect place to take a minute to appreciate the beauty of mother nature - if you are looking for peace, quiet, virtually no crowds, this islands is for you.

How to get to Nusa Penida - Nusa Lembongan - Nusa Ceningan
1. Take a cab to Sanur Beach
2. Chart a boat to Nusa Lembongan IDR 50.000,- - IDR 75.000,-
3. From Nusa Lembongan you have to rent a scooter to your hotels or home stay, there is no car IDR 40.000,-/day
4. Rent a boad from Nusa Lembongan - Nusa Penida